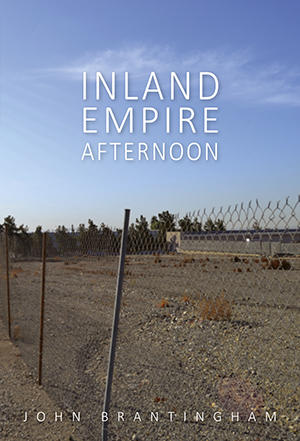 This novella is a tour de force of narrative manipulation. Set during an afternoon in one urban area (the Inland Empire, California) the story leaps from one resident to another in story after story, offering a highly diverse ensemble cast of over 40 characters. Virtually every flash is deftly linked to the one that precedes, picking up a thread of narrative or location, and centred around certain key events – a hold-up, an earthquake, a wedding, a fire etc. The effect is to create a mesmerising portrait of the daily trials and tribulations of an urban community. Brilliantly conceived and skilfully written, this is an unusual and deeply impressive novella-in-flash."
~ Michael Loveday author of Three Men On The Edge.
"In an age of superficiality, mediocrity, and sound-cliches, John Brantingham is a genuine throwback to when Men of Letters roamed the literary prairies. His creative and intellectual emanations brim with his enthusiasms, his versatility, and the depths of spirituality and social conscience at the core of his soul. There is no one of whom I could speak more highly, as a writer and as a person."
~ Gerald Locklin author of The Case of The Missing Blue Volkswagen and others.
"Wise and insightful, Brantingham's work brilliantly captures the light and darkness in us all."
~ James Brown author of This River.
Paperback; ISBN 978-1-912095-83-4; 196mm x 134mm; 68pp
£8.49 GBP
Buy Now