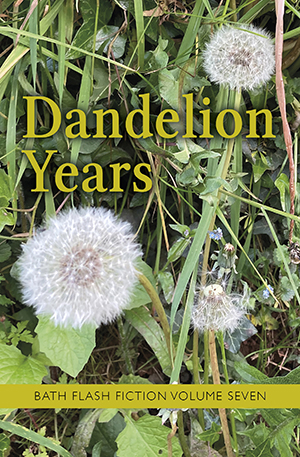 The seventh Bath Flash Fiction anthology, Dandelion Years, contains brilliant flash fictions of 300 words or under by 132 winning and listed writers in the three international awards in 2022. Many different subjects and themes are covered. Read these stories to be inspired by this exciting, challenging and experimental short-short prose form by writers from many countries around the world.
The Bath Flash Fiction Award judges said:
"I was presented with a long list filled with amazing stories. I loved every single one, so whittling down to twenty for a short list felt like an impossible task."
~Karen Jones, writer, editor and teacher from the UK.
"The long list provided excellent examples of how stories can start and how they can grip a reader through conflict, through character, through precise and beautiful language."
~Tommy Dean, writer, editor and teacher from the US.
"There was something to admire in every story on that long list, and the selection was brilliantly varied – some made me laugh, some made me think in a different way, some took a piece of my heart, while others made me swoon at their boldness and originality."
~Emily Devane, writer, editor and teacher from the UK.
Paperback ISBN 978-1-915247-10-0; 133mm x 203mm; 168pp
£11.99 GBP