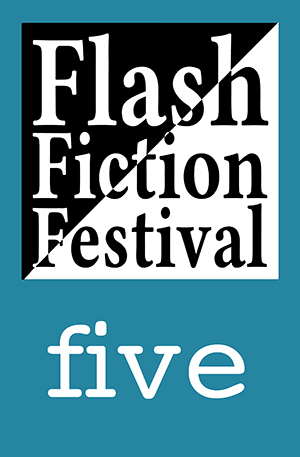 Over seventy short-short stories to marvel at, in this, the fifth anthology in the rainbow series from Flash Fiction Festivals, U.K. These stories are written by presenters and participants from around the world who came to the online flash fiction days and the flash fiction festival in-person weekend in 2022. Inventive, heart-warming, fun, tragic and thought-provoking, there's so much to inspire in this latest anthology of festival flash fictions.
"It's been a pleasure being involved with the weekend festivals since 2017. I've found it exciting and rewarding to help bring together so many writers and to watch connections and friendships being formed. I hope that the festival continues to flourish and inspire!"
~Diane Simmons, UK based writer and Flash Fiction Festival Co-Director 2018-2022
"The Flash Festival experience was life-affirming! The workshops, prompts, panels and readings have turbo-charged my flash flow and meeting all those friendly fellow flashers in the flesh was unforgettable (in a good way)."
~S. A. Greene, UK based writer.
"Jude Higgins and Diane Simmons have created a Mecca for the world of flash. It was an exciting treat for this relative newbie to mingle with leading exponents of the genre from both sides of the Atlantic. There was a rich buffet of terrific workshops – including on the novella in flash – and the chance to meet fellow flashers previously seen only online or in print. Sign me up for the next one!"
~David X. Lewis writer based in Ferney-Voltaire, France.
Paperback ISBN 978-1-915247-32-2; 133mm x 203mm; 120pp
£10.99 GBP