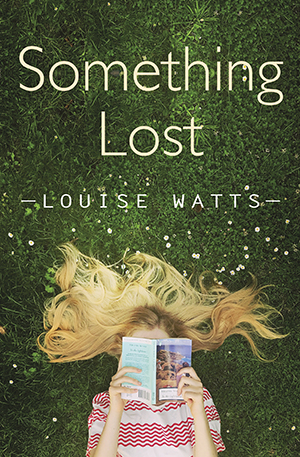 Something Lost is a novella about desire and unfulfilled potential. A young girl attempts to escape the drudgery of her life at home in books and in a relationship with her alcoholic English teacher. Meanwhile, her parents' marriage is coming apart and domestic responsibilities build up.
Something Lost seeks meaning in likely and unlikely places: poems, definitions, recipes, jokes, facts. It moves between innocence and experience as high aspiration is undercut by emotional realities, and an underlying sadness is revealed. Although a coming-of-age story, it is not clear that anyone ever gets the chance to grow up.
A clever and extremely poignant first-person tale of family strife and growing into adulthood, where the reader enjoys reading between the lines of the teenage girl's narration. The voice is pitch-perfect, the details sensitively chosen to evoke adolescent experience, understanding both less and more than it admits. Louise Watts has created a beautiful novella – funny, disarming, and deep.
~Michael Loveday, author of Three Men on the Edge
A beautifully woven story of life in the shadows – richly layered, filled with pathos and poetry and yearning. Its narrator's quiet voice enchants and disturbs, and shines with patient resilience. It is a voice I would happily follow anywhere.
~Gail Anderson, winner of the Scottish Arts Trust Story Award, Reflex Fiction 2019 and Winchester Writers' Festival 2018
Paperback, ISBN 978-1-912095-12-4, 133mm x 203mm, 66 pages.
£8.49 GBP
Buy Now