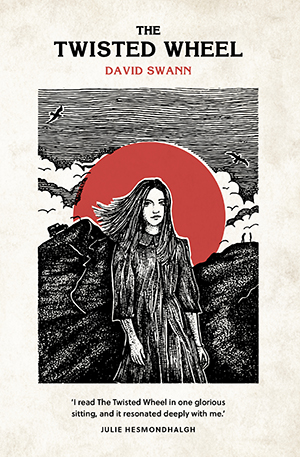 April, 1979. Three women, striving to flourish under the shadow of the moor…
In her troubled youth, Barbara hitch-hiked over the hills to legendary Northern Soul clubs, where wild nights of dancing allowed her to swirl away, free from herself. Now, years on, she's stuck in hospital, secretly relieved to have found a place safe from the Yorkshire Ripper's murderous rampage.
But Barbara's 13-year-old daughter, Shell, defies the fear that has gripped their valley. As free-spirited as her mother was, she's keeping tabs on all the shady blokes in her town who could be the Ripper…
Meanwhile Mrs Trivet, the fierce family matriarch, goes on driving a battered pie van over the hills, offering lifts to the hitch-hikers who remind her of her daughter: lonely misfits, workless strangers, teenage vagrants…
'A novella that opens with lines by Halldor Laxness and a simple idea: a dandelion striving to live. And that is the intricate charm of this story: inside the mythical and dark structure is the simple idea of how to live. It's a story of 'soft things in hard places'.'
– Michelle Elvy, author of the everrumble.
'The funny and surreal collide so perfectly in David Swann's work. If you haven't read any of his flash, you're in for a treat. I'm jealous of you.'
– Jonathan Cardew, Connotation Press.
Paperback ISBN 978-1-915247-34-6; 133mm x 203mm; 160pp
£13.99 GBP