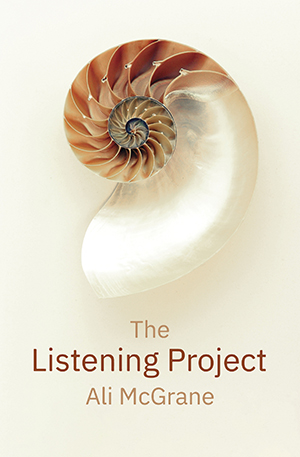 A boy lost to his family; a young girl growing up without her brother. This is a beautiful story of grief and the way it changes us. It's also about tuning in, and learning to hear, as the title suggests, both outside and inside worlds. Moving across generations, and sometimes navigating delicate moments and thin ice, this novella takes us through a family's sad story, but also rebirth – in more ways than one. Musical and rich in tone.
~ Michelle Elvy, author of the everrumble, Bath Novella-in-Flash Award judge.
A finely woven, beautifully observed work of art. A journey of rediscovery, of (re-) learning to listen to more than soundwaves, listening to images, to memories. Keeping faith with love, learning to walk with grief. I absolutely loved this book. It made me weep, it made me smile through tears, the prose made me insanely jealous – and rather proud to know the writer. Unforgettable.
~ Vanessa Gebbie, author of The Coward's Tale.
Not just a remarkable story of someone experiencing a scientific miracle, but an exploration of other kinds of deep listening. The dynamics of relationships, of grief and memory, the suffering of others, physical landscape – all are observed with a keen intelligence in this novella. Ali McGrane sculpts her flash fictions like poetry, and makes us listen more closely to the world.
~ Michael Loveday, author of Three Men on the Edge.
A tenderly wrought narrative of loss—Imogen's struggle with hearing loss and her family's struggle to cope with the long-ago death of her older brother Arnie. Through gorgeous, affecting prose and inventive forms, Ali McGrane creates a quiet space—seemingly absent of sound—where the reader can ponder what it means to truly listen. This novella-in-flash is one to savour.
~ Sara Hills, author of The Evolution of Birds.
From the opening sentence, this is a masterclass in combining the beauty of poetry with the insights of memoir and the narrative drive of fiction. Through a playful variety of flash fiction forms, Ali McGrane throws you into the lived experience of her characters. You'll emerge enriched, as though you've spent time living, and listening, as somebody else.
~ Stephanie Carty, author of Inside Fictional Minds.
Paperback ISBN 978-1-912095-27-8; 133mm x 203mm; 114pp
£10.99 GBP