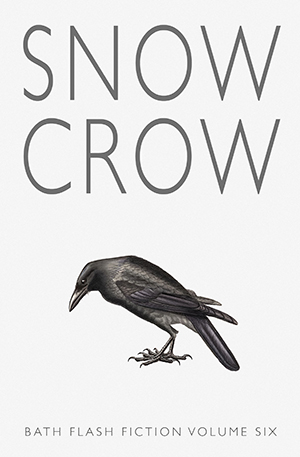 The sixth yearly Bath Flash Fiction Award anthology contains 136 flash fictions, all 300 words or under from the three rounds of the Awards in 2021. Inside, you'll find heart-felt pieces about the state of the world, others that focus on the intricacies of relationships with friends, family and lovers. The writing style often surprises and there are many exciting experiments with form. It's an excellent and varied selection of stories by writers from all over the world.
"After reading through the long list, I was reminded why the anthology is a gift to anyone who loves to read flash fiction…Some pieces drew me into the world of the story right away with a compelling first line or memorable detail. Others sneaked up on me, starting out quietly then surprising me with a turn that left me thinking, thinking, thinking."
~ Charmaine Wilkerson, judge of the February, 2021 Award and author of How to Make a Window Snake, Ad Hoc Fiction, 2017.
"You encounter risky, raw stories that promise to leave you changed; love-at-first-sight stories full of confident verve; ones that have an allure through their use of language; quietly persuasive stories, confident in their low-key power; there are stories to admire for their elegance and beauty, and ones that raise a smile with their quirky charm."
~ K. M. Elkes, judge of the June 2021 Award and author of All That Is Between Us, Ad Hoc Fiction 2019.
"All the stories here would find applauded homes in magazines… pieces that take the risk to step out on to the high wire… dreamscapes and dystopias, unheard perspectives and hidden inner dialogues, reworked fairy-tales and school play rebellions, the unexpected significance of custard, an earthquake on the page."
~ Sharon Telfer, judge of the October 2021 Award and author of The Map Waits, Reflex Press, 2021.
Paperback ISBN 978-1-915247-00-1; 133mm x 203mm; 156pp
£11.99 GBP