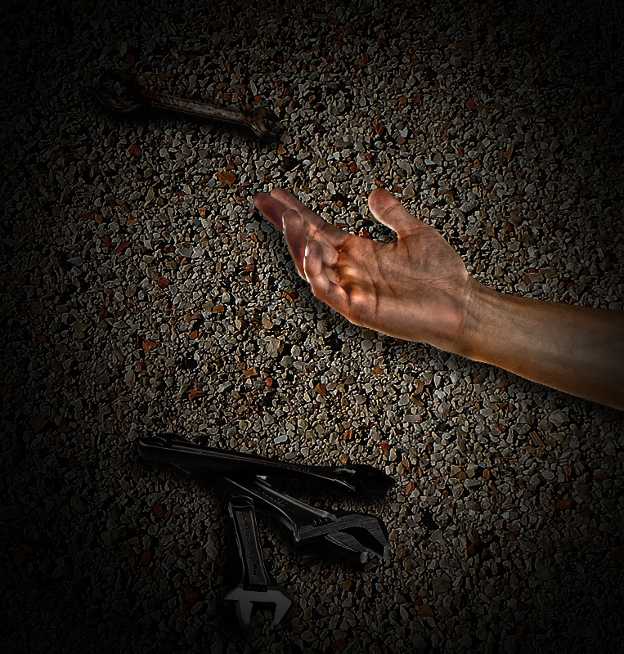 Rebel Mechanic


I could smell engine oil when Darth Vader threw the Emperor down the pit.
     All my friends' parents bought cars. My Dad bought 'bargains'. 'Bargains' broke down when it rained so I didn't go to the cinema or play football at weekends. I stood over Dad's legs and handed him spanners and sockets.
     Billy called round to see if I wanted to watch 'Return of the Jedi' but Dad had already put his overalls on and so I went outside to ask if the car was working today.
     There was a policeman in the lounge when I got home. I still had popcorn flakes on my jumper. There had been a terrible accident. The car had slipped off the jack and dropped down with Dad underneath it.
     The lightning bolts shooting out from the Emperor's hands made the same noise as a car jack being kicked out.