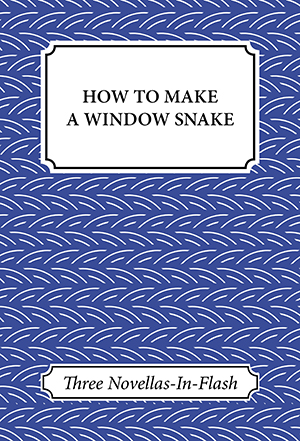 Three winning flash fiction novellas from the 2017 Bath Novella-in-Flash Award demonstrate the scope and range of this increasingly popular genre.
How to Make a Window Snake by Charmaine Wilkerson… creates a brilliant picture window through which we see a loving but deeply wounded family trying to survive more tragedy.
A Safer Way to Fall by Joanna Campbell… stakes are high and violence becomes a reliable companion. One realises that there simply is no safe way to fall.
Things I Dream About When I'm Not Sleeping by Ingrid Jendrzejewski… beautifully detailed portraits, thrusts us into a world of emotional limbo, watching the asymmetry of a couple grappling with mismatched wishes and obsessions."
—Meg Pokrass, writer, poet, editor, tutor. Author of Bird Envy, Damn Sure Right, The Dog Looks Happy Upside Down and Here, Where We Live.
Paperback, ISBN 978-1-912095-71-1, 196mm x 134mm; 128pp
£9.99 GBP
Buy Now