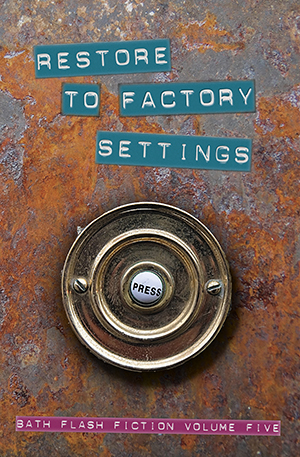 Our fifth yearly anthology contains micro fictions by writers from all over the world. 136 stories covering many subjects and themes – some focussing on dramas within family relationships, some politically themed or about war, others spanning whole life times and longer. All in 300 words and under – the real, the surreal and the experimental. So much inventiveness and so much to read and enjoy.
"Reading the fifty long listed flashes I received, I knew these stories were – are – loved by their authors. But they were also so much more than that. Each story had its own distinct quality, its own voice, its own style and structure. Each had sentences I underlined and words I circled. Not knowing what I was looking for, I found everything."
~Santino Prinzi, author of This Alone Could Save Us
"… I read a lot of flash and when I read the BFFA long list I thought there had to be some mistake, I must be reading the short list instead of the long list, so high was the quality of the work I was looking at. This made the judging process incredibly enjoyable on the one hand – to see so much variety, so much stimulating and original work, a wonderful willingness to experiment, and on the other hand, so difficult to choose."
~Mary Jane Holmes, author of Don't Tell the Bees
"It's been a pleasure reading these pieces, the quality indicates how well contributors craft their stories, producing shining gems of literature that demonstrate this genre is not alone alive and well, but thriving. The range of topics and styles on offer show practitioners of this form can still find something fresh, or interpret ideas in a novel way."
~Nod Ghosh, author of Filthy Sucre
Paperback, ISBN 978-1-912095-10-0, 133mm x 203mm, 262 pages.
£12.99 GBP