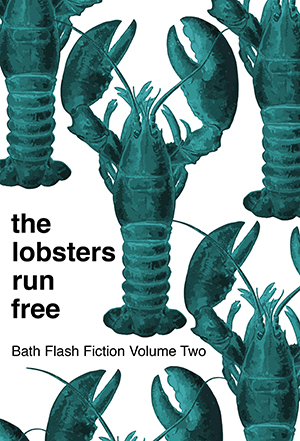 One hundred and thirty-five flash fiction stories from world-wide authors selected from the long lists of the three Bath Flash Fiction Awards in 2017. These dazzling fictions, all 300 words or under, give us fresh insights into world wide concerns – from relationship issues and domestic situations tender or fraught, to war torn landscapes and the plight of the dispossessed. So much is compressed into so few words. So much will linger after reading.
"The stories were of a very high standard…I'm so impressed with how organized and efficient all of the Bath contests appear to be. The production of a beautiful anthology from the contest long list is also very impressive…"
—Kathy Fish, author of Together We Can Bury It and co-author of RIFT.
"I could not believe how many powerful stories I read in the long list of fifty stories. It was very difficult to select the short list of twenty and then to choose the winners."
—Meg Pokrass, author of Bird Envy, Damn Sure Right and The Dog Looks Happy Upside Down.
"Every single flash I received possessed qualities I admired and envied…I marvelled at the form's ability to permit such a range of approaches – from slices-of-life to epic narration to poetic experiments and beyond…"
—David Swann, author of Stronger, Faster, Shorter and The Privilege of Rain.
Paperback; ISBN 978-1-912095-69-8; 196mm x 134mm; 160pp
£9.99 GBP
Buy Now